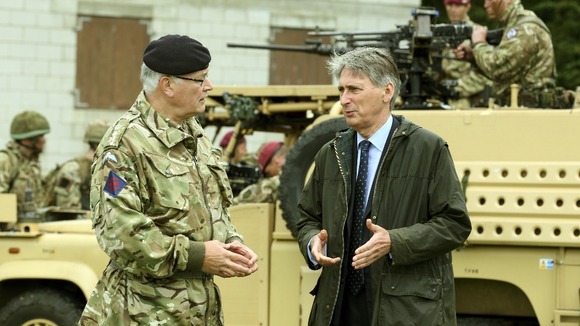 Downgrading the UK's nuclear deterrent would be a "huge gamble with Britain's security", Defence Secretary Philip Hammond has declared as he rejected proposals for a "part-time" Trident force ahead of the publication of a Liberal Democrat review of the weapons system.
Mr Hammond insisted that a like-for-like replacement of all four nuclear-armed submarines when they leave service is the only way to maintain a continuous state of readiness to launch a strike.
Liberal Democrat Cabinet minister Danny Alexander's Trident Alternatives Review, which will be published today, is expected to include an array of options short of full replacement.
But Mr Hammond insisted in an interview with BBC Radio 4's Today programme that any financial savings from reducing the fleet would be "trivial".
"We have had for 45 years now a continuous-at-sea deterrent posture which has served this country very well and we do not believe that with nuclear threats.
"If anything, proliferating, with more countries seeking to get nuclear weapons, this is the time to downgrade, certainly not to go to a part-time deterrent."