Gordon Brown said "nobody will believe a word the Taliban says" about the right of girls like Malala Yousafzai to have an education "until they stop burning down schools and stop massacring pupils."
Following the Taliban commander's letter to Malala in which he accuses her of creating a smear campaign, the UN Special Envoy for Global Education said the Taliban are "on the defensive".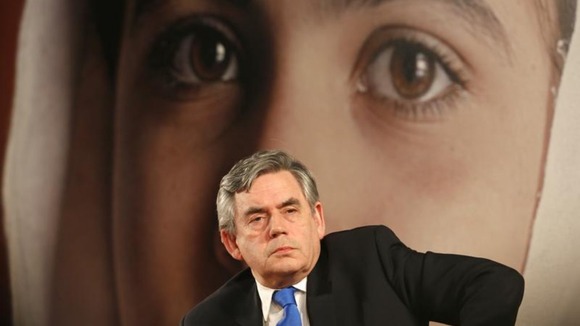 Mr Brown said: "The Taliban are on the defensive because four million people, two million of them in Pakistan, have now signed petitions calling for every girl to have their education in safety.
"I will visit Pakistan in the next few weeks as we build on Malala Day. During my visit I will step up the pressure for action to ensure that the three to four million Pakistani girls now denied education have a chance to go to school by the end of 2015."