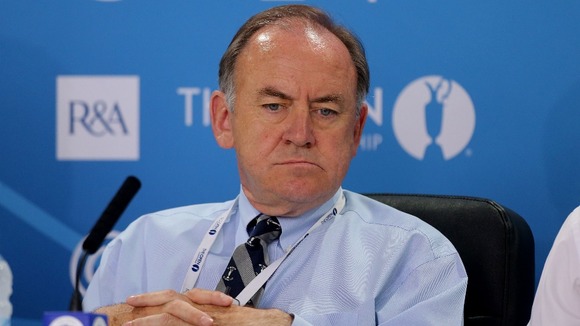 The chief executive of Golf's governing body, Royal and Ancient, has defended the decision to hold The Open championship at Muirfield, a men-only golf club. Speaking to reporters he said:
"The media, with seemingly boundless energy and enthusiasm, are giving out the message that this is an issue and that such clubs (like Muirfield) should be condemned to extinction and we shouldn't be using one to stage the Open Championship. [...]
"We have got, as you mention, politicians posturing. We have got interest groups attacking the R and A, attacking the Open and attacking Muirfield. [...] To be honest, our natural reaction is to resist these pressures because we actually don't think they have very much substance.
"But we would like to stress that we are not so insular as to fail to recognise potential damage that campaign's like this can do to The Open championship."
Read: Justin Rose keen to add to British sporting success at The Open Championship