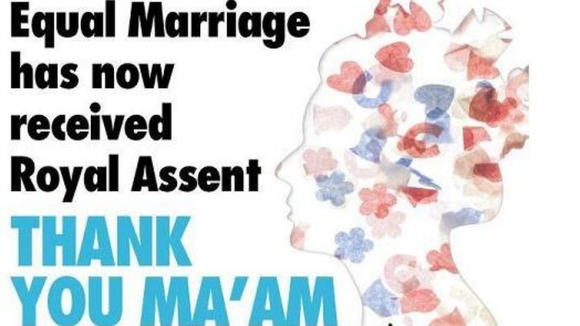 Gay rights campaign group Stonewall heralded the Marriage (Sam Sex Couples) Bill as "an historic moment for lesbian, gay and bisexual people, their families and their friends".
After the Bill received royal assent, Stonewall released an image on Twitter with the words "Thank you Ma'am".
The group added, "This Bill will mean that, for the first time, children growing up to be gay in England and Wales will have full equality in law. We can now proudly claim to be a beacon to the world for gay equality."