Sixty-eight years after they were shot down by enemy fire, a grave at last for the men of Bomber Command.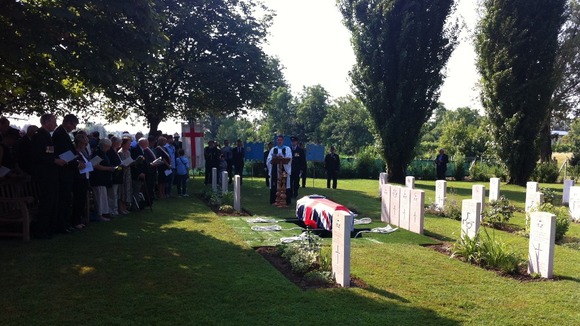 The four who flew together and died together will be buried together in the War Cemetery in Padua. A chance their families thought was lost after decades without news.
The bodies of Sergeant David Raikes, 20, Flight Sergeant Alexander Bostock, 20, Flight Sergeant David Millard, 20 and Warrant Officer John Hunt, 21, were recovered in July 2011 after a team of archaeologists discovered the wreckage of their Boston Bomber 5m below ground in the Po Valley, Italy.
They died in the last days of the war in Italy but no trace of their wreckage was ever found and their families were left to grieve without a body.
Those families will be at the service today, to honour their service and sacrifice.
Read: Belongings of WW2 pilots returned to their families almost 70 years on