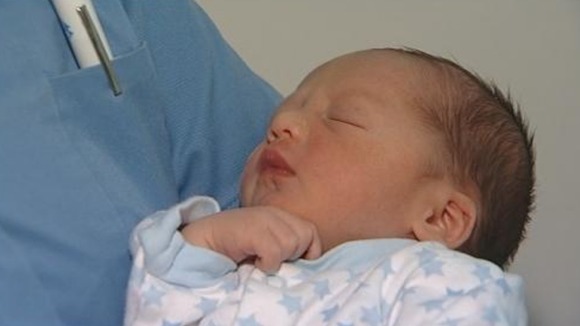 A newborn baby boy abandoned on a doorstep in Worcester was found wearing a baby-grow and lying in a hessian shopping bag.
Little baby Joseph - named by the nurses caring for him - was discovered by homeowners alerted by a ring of their doorbell at 4.30am today.
He is now being cared for by children's nurses at Worcestershire Royal Hospital, who say he is healthy and looks as though he was born to term.