Part of the reason the celebrations for Nelson Mandela have been so grand, that the crowds have been so big, is the fact that just a few weeks ago it seemed difficult for many South Africans to even contemplate the anti-apartheid leader celebrating his 95th birthday.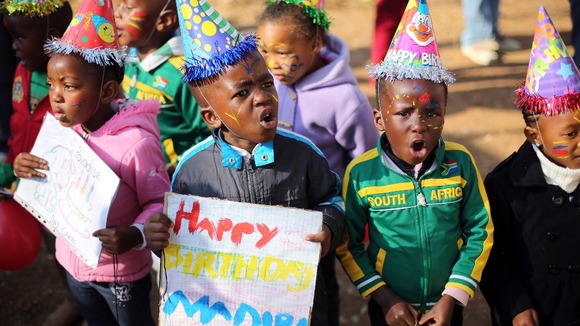 There is a real party mood in Pretoria with perhaps 1,000 people outside the gates of Mandela's hospital for what is the world's biggest birthday celebration.
Winnie Mandela, Nelson's ex-wife, came to the gates of the hospital and she thanked people for their support, for the flowers and all the cards and she gave a very positive assessment of his health - an assessment reflected by many members of his family.