Public Health England have said there was a small increase in reports of heat related illness from Monday 8 July to Sunday 14 July, in line with the recent warm weather.
The conditions ranged from heat/sun stroke, sunburn, dehydration or exhaustion.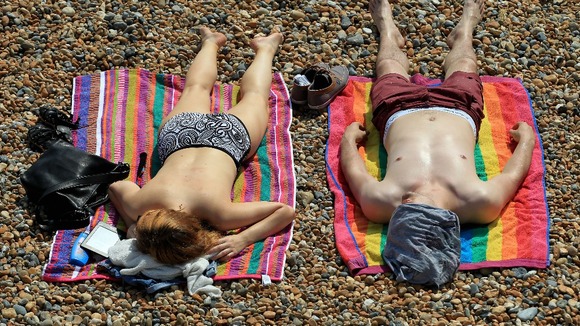 The increases were predominantly noted across the East of England, South West and South East Coast regions of England, and were reported across all age groups.
The finding was based from data on GP consultations (in hours and out of hours), NHS helpline calls and A&E attendances to monitor the effects of the heatwave on people's health.