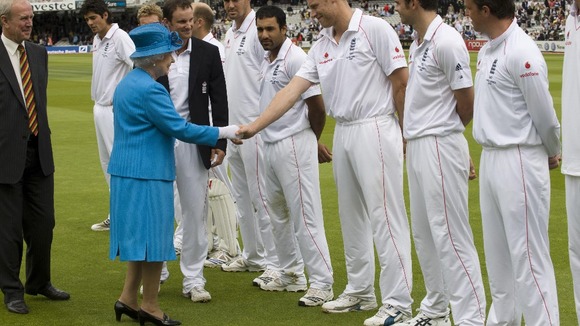 The Queen will visit Lord's cricket ground today to watch part of the opening day of the second Ashes Test match between England and Australia.
The monarch is coming to the end of her summer engagements and yesterday told one schoolgirl she was hoping the Duke and Duchess of Cambridge's baby is born before she leaves for her Scottish break next week.
The monarch traditionally meets both teams during the keenly contested Ashes series.
The first Test came to a nail biting finish on Sunday when England claimed the last wicket at Trent Bridge in Nottinghamshire with the Australians just 15 runs from victory.