Insurers have warned wildfires could put lives at risk and cost millions of pounds in damaged crops and machinery as the longest UK heatwave for seven years continues.
Tim Price, of NFU Mutual, said: "The tinder-dry conditions and continuing heatwave pose a major fire risk to the countryside, threatening crops, equipment and even personal safety.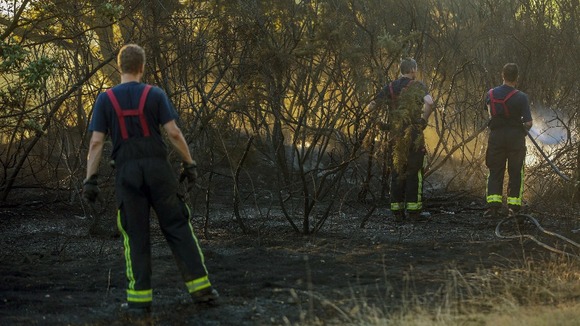 "Every precaution needs to be taken by both farmers and visitors alike."
Farmers have been urged to ensure that their fire extinguishers are well maintained and to reduce the risk of combine harvesters catching fire by regularly cleaning the machinery to remove chaff and dust.