A police photographer has released images from the day the surviving Boston bombing suspect was captured because he was furious with a Rolling Stone magazine cover photo.
The photographs released by Massachusetts State Police tactical photographer Sgt Sean Murphy to Boston Magazine show a dishevelled Dzhokhar Tsarnaev with the red dot of a sniper's rifle laser sight on his forehead.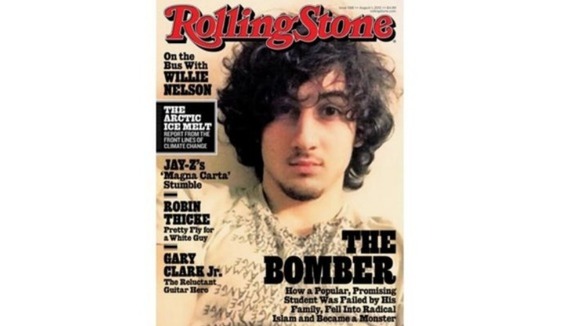 In a statement to the magazine, Sgt Murphy said Tsarnaev was evil and his photos showed the "real Boston bomber, not someone fluffed and buffed for the cover of Rolling Stone magazine".
He said the Rolling Stone cover insulted officers killed in the line of duty, their colleagues and their families by glamorising the "face of terror".