Visitors enjoying UK's heatwave can return home and help "change perceptions overseas" over Britain's weather, a spokesman for tourism body VisitBritain said today.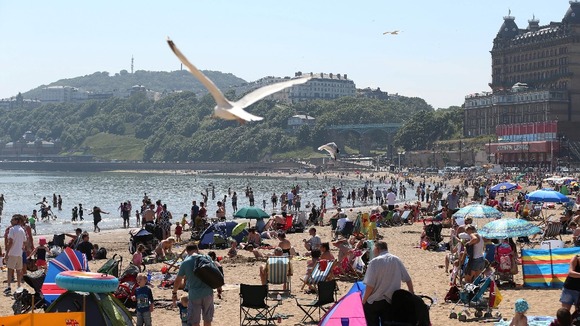 Mark Di-Toro added: "We're an all year round location so overseas visitors aren't usually influenced by the amazing weather we are currently having, but this heatwave certainly won't be doing our reputation any harm!
"At a time when our global profile was at its peak over the Olympics we had a glorious two weeks where it hardly rained. Our recent Wimbledon tennis finals were bathed in sunshine and those images would have been on TV screens across the world.
"Our countryside, coastal offering and parks are unique and attractive to visitors from everywhere, so if the weather continues I'm sure business will be booming."