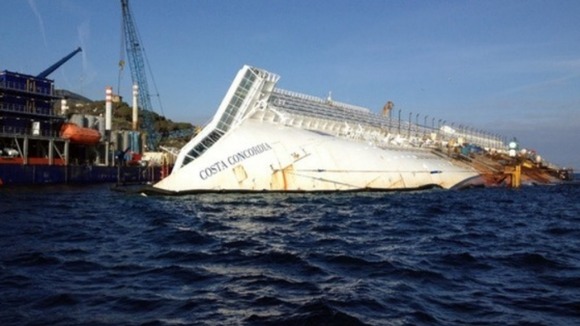 The five people jailed over last year's Costa Concordia shipwreck disaster were handed sentences ranging from 18 months to almost three years after agreeing plea bargains.
Roberto Ferradini, the crisis coordinator of Costa Cruises, received the longest stretch of two years and 10 months.
The ship's hotel director, two bridge officers and a helmsman were the others sentenced.
The trial of Concordia's infamous captain Francesco Schettino, who stands accused of causing the accident, has been adjourned while further tests on the doomed ship are carried out.