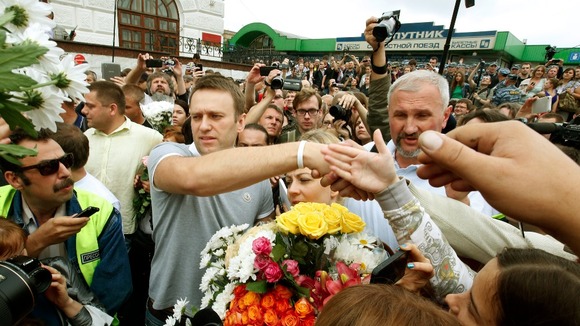 The Russian Opposition Leader Alexei Navalny has returned to Moscow after his surprising release from prison following his conviction for embezzlement.
The blogger, who is a severe critic of the Russian President Vladimir Putin, was sentenced to five years imprisonment on Thursday, but then released because prosecutors said his jail time would infringe his right to stand in the Moscow Mayoral Elections.
"I realise that if it wasn't for you I wouldn't be standing here for the next five years" he told his supporters.
"You have destroyed a key privilege that the Kremlin has been trying to keep."
"That it is their alleged right to say to any person arrest him on the spot."