UN Secretary-General Ban Ki-moon said he is "encouraged" that the basis to resume peace talks between Israel and Palestine has been established.
Ban also commended the efforts of US Secretary of State John Kerry and the decision by Israeli and Palestinian officials "to return to the negotiating table".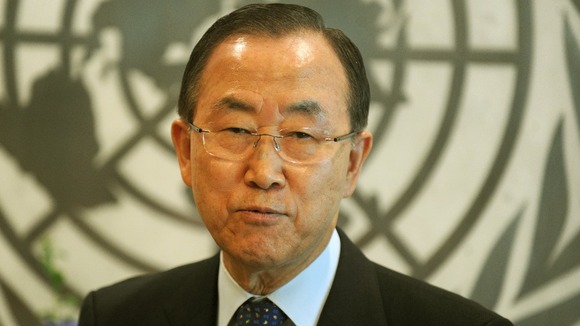 His office said in a statement, "He is encouraged by this positive development and calls on both sides to show leadership, courage, and responsibility to sustain this effort towards achieving the two-state vision".
The UN added that it will "support any endeavour towards meaningful negotiations and to the achievement of a comprehensive peace in the region".