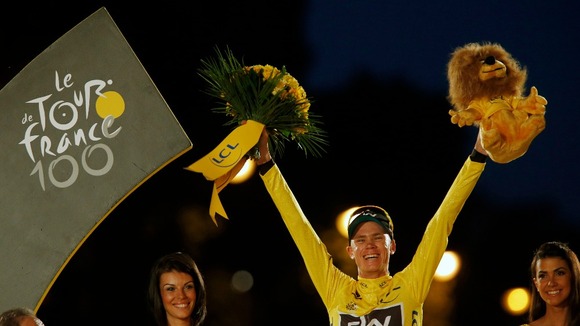 As he stood on the podium, Tour de France winner Chris Froome dedicated his triumph to his late mother.
He said: "I would like to dedicate this win to my late mother. Without her encouragement to follow my dreams, I would probably be at home watching this event on television.
"It's a great shame she never got to see the tour, but I am sure she would be extremely proud if she was here tonight."