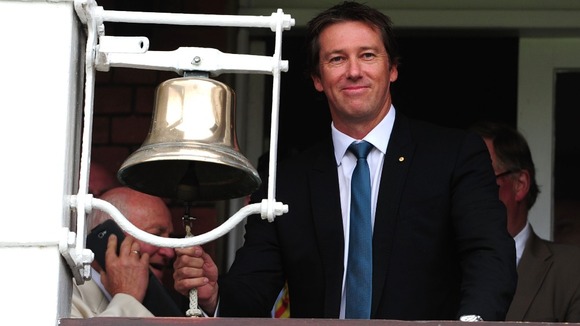 Weather permitting, England have given themselves two days to wrap up victory over Australia in the Ashes second Test at Lord's and go ahead 2-0 in the five-match series.
Alastair Cook's side declared on 349-7 following the early wicket of Joe Root, who had been chasing a double century but was caught out on 180 runs.
It sets Australia, who managed only 128 runs in the first innings, the effectively insurmountable second innings target of 583 to win, with the tourists left instead to attempt to bat out a draw.