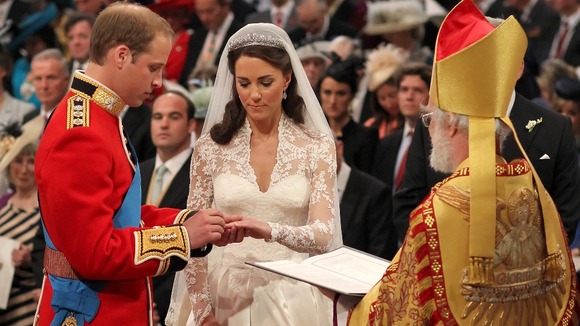 A radical shake-up of the rules of succession means the Duke and Duchess of Cambridge's baby will one day become monarch - whether a boy or a girl.
Under the ancient rules of male primogeniture, first-born royal daughters in direct line to the throne were leapfrogged by their younger male siblings.
The principle was criticised and viewed as outdated and discriminatory and moves towards constitutional change gathered pace in the wake of William and Kate's wedding in April 2011 in anticipation they would produce offspring.
In October 2011, David Cameron announced that the 16 Commonwealth countries where the Queen is head of state had agreed to give female royals the same rights of succession as their brothers.
The current generation of royals will not be affected. It will not be retrospective - meaning the Princess Royal will not jump ahead of her younger brothers the Duke of York and the Earl of Wessex.
Downing Street said any attempt to alter the law would be a "difficult and complex matter", with parallel legislation needed in all such Commonwealth nations.
The Succession to the Crown Bill cleared the House of Lords in late April, after being fast-tracked through both Houses of Parliament in just three months.
It became law as the Succession to the Crown Act 2013 after being given Royal Assent on April 25 this year.
The Act will come into force once it is approved by the other Commonwealth countries where the Queen is head of state.