For Brazilian security officials charged with protecting the Pope his seven-day visit this week is an uncommon security challenge.
In his first international trip as pope, Francis has built much of his schedule around high-profile events that send him straight into unpredictable, potentially chaotic environments without the protection of the bulletproof popemobile used by his two predecessors.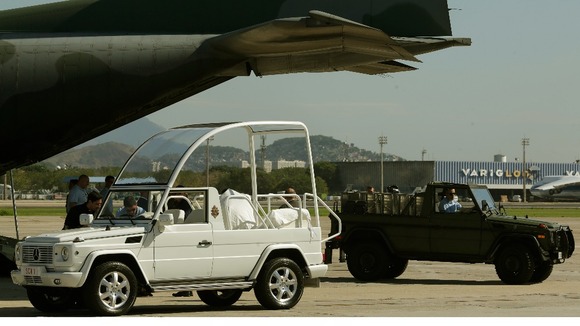 Brazil's justice and defense ministers, along with a top army commander, urged the 76-year-old pontiff to use an armoured popemobile, but the Vatican has said Francis likes to jump in and out of his vehicle to greet the faithful, which would not be possible in the more protected vehicle.
On the top of everyone's minds are the massive and sometimes violent anti-government protests that swept the country last month. They have continued, albeit with fewer people, less than a week before Francis' arrival.
Read more: The Confederations Cup has revealed a new face of Brazil