"Minor localised flooding" has been predicted as tropical storms replace tropical weather in some areas of the UK.
There is a low likelihood of isolated intense thunderstorms this afternoon as temperatures rise, the Environment Agency has announced.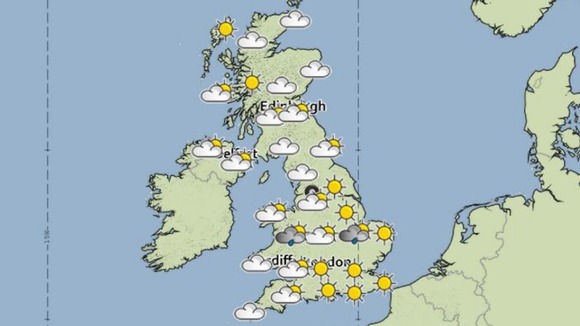 The Met Office said "surface water flooding" is likely to cause "localised disruption to travel, and summer holiday activities" amid continuing high temperatures.
The Met Office predicted there is a 90% probability of heatwave conditions between 9am on Monday and 9pm on Tuesday in parts of England.