After just three hours sleep, the new Tour de France champion Chris Froome spoke to ITV News.
He paid tribute to the hard work of his teammates, especially Geraint Thomas, who rode most of the Tour with a cracked pelvis.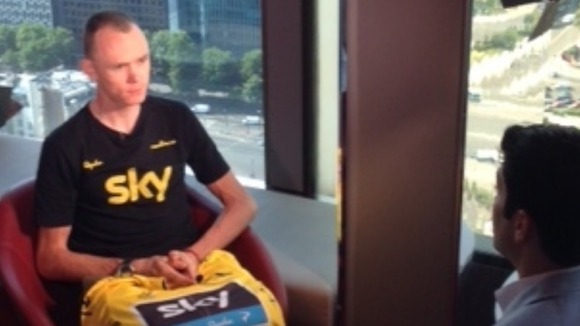 Froome told ITV News reporter Lewis Vaughan Jones: "It was the story of the Tour. If he had two minutes he'd tell you all about it, get his phone out and show you the pictures of his fractured pelvis.
"There's no way we could have got to Paris without them [Team Sky]. We lost two teammates along the way.
"For him [Thomas] to continue after the crash, with a fractured pelvis, in a great deal of pain, was amazing".