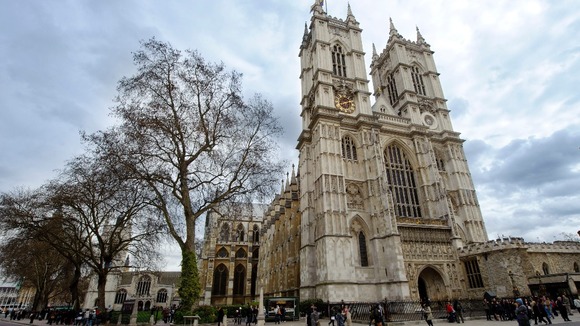 The bells of Westminster Abbey sounded out in celebration of the royal birth.
Three of the bell ringers performing the task did the same for the new Prince's father more than 30 years ago.
When the Duke of Cambridge was born in June 1982, Clarke Walters helped ring a peal at the gothic church in central London in honour of the newest member of the royal family.
Mr Walters said it was "wonderful" to now be performing the peal for William's own baby son.
He also rang the celebratory bells for the Duke and Duchess of Cambridge's wedding at the Abbey two years ago.
A team of 10 from the Westminster Abbey Company of Ringers began ringing a full peal on the Abbey's 10 bells at 2pm to coincide with a gun salute in Green Park.
The complex peal is made of 5,000 thousand changes and known as the Cambridge Surprise Royal and lasts for over three hours.