The Environment Agency has issued a flood warning and alert in the South West and extended its flood alerts in Anglia, the Midlands and the North West.
There are currently four flood alerts issued for the Midlands and one in each of the other regions.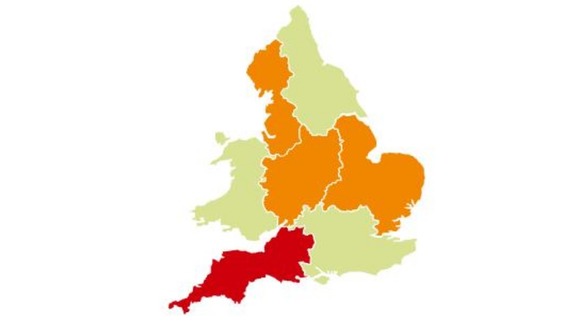 Flood warnings are issued when flooding is expected and immediate action is required. Flood alerts indicate flooding is possible and locals should be prepared.