A horse owner who was fined after her daughter's pony defecated on the floor of a McDonald's said the animal had dined on McFlurrys on previous visits to the Manchester restaurant.
Drive-through staff refused to serve riders Christine McGrail and daughter Olivia unless their animals were tied up first, to the surprise of the mother-of-one.
"We've been to that McDonald's at least half a dozen times on the horses. Minnie (the pony) likes McFlurrys," she told the Manchester Evening News.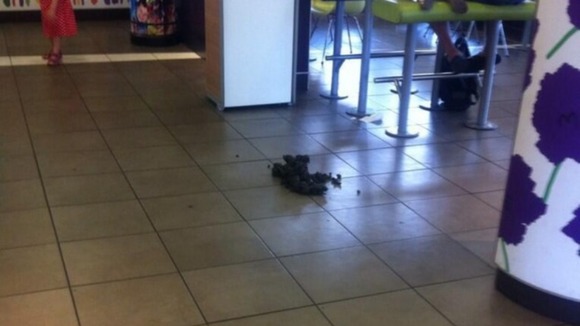 McGrail said she mistakenly took staff "literally" when they suggested the riders enter the fast food outlet rather than wait with the horses in the drive-through queue.
"We were standing in the queue for ages. It was only when she did the poop, that things kicked off," she told the paper.