The Pope's car was mobbed by the faithful after his motorcade took a wrong turn after arriving in Rio de Janeiro.
Rio Transportation Secretary Carlos Osorio said the car Pope Francis was riding in from the airport to the city centre inadvertently turned into the wrong side of a 12-lane thoroughfare, known as Avenida Presidente Vargas.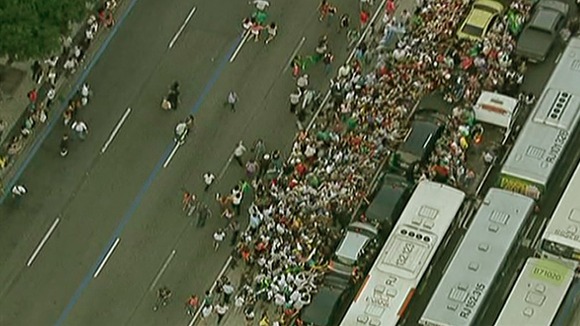 Instead of taking the left lanes that were free of traffic, the car turned into the right lanes cluttered with buses and taxis, forcing the pontiff's car to stop.
Thousands of faithful lining the streets then rushed to the car, reaching into the pope's open window, many taking photos of him with their phones.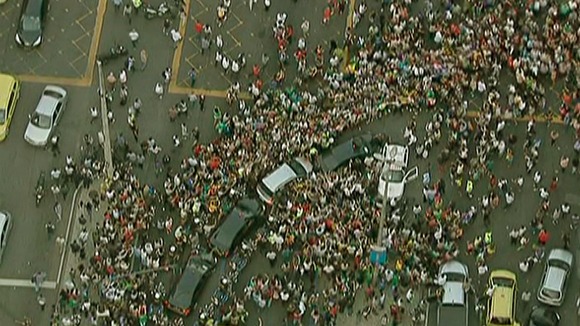 The Vatican spokesman, the Rev. Federico Lombardi, said that although the pontiff's motorcade took a wrong turn the pope was never concerned for his safety, even if his secretary who was sitting with him in the car was.
"His secretary was afraid, but the pope was happy, with his hand out the window waving," Lombardi said.