Violent protests broke out in front of the Guanabara government palace in Rio de Janeiro less than an hour after Pope Francis left the venue following his official welcome ceremony.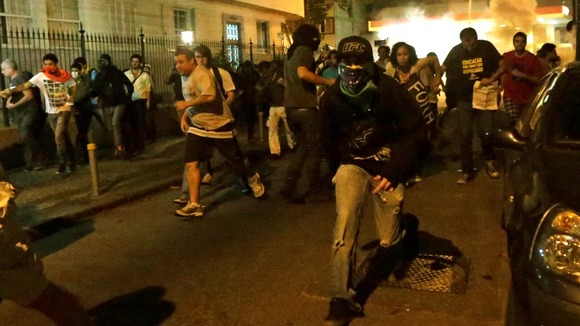 Clashes broke out when hundreds of protesters began to hurl firebombs at riot police near the palace.Riot police responded by firing rubber bullets at protesters and pursuing them down the street.The protests are a continuation of the widespread anti-government unrest that began last month.
Read more: Brazil protests 'more localised'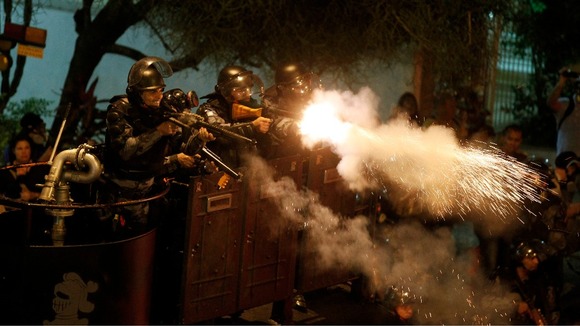 The violence was brief and ended with two protesters arrested and four injured.