An advice centre for those affected by floods in Nottingham will be opened at Southwell Town Hall, The Burgage, Southwell, later today.
The A612 remains closed between Southwell and Thurgaton to enable urgent clean-up operations to take place.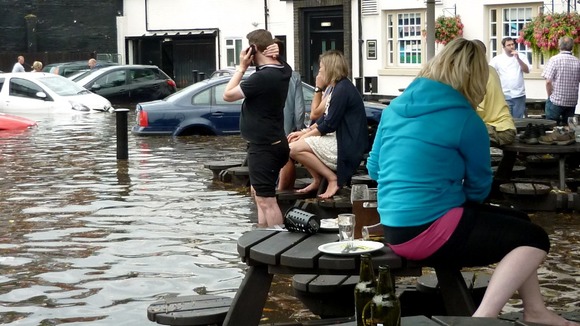 A month's rain fell in just a few hours in some areas yesterday.
Pershore in Worcestershire recorded 56mm (2.2 inches) of rain in a three-hour period this morning, more than the area's 50mm average total for the whole of July, the Met Office said.