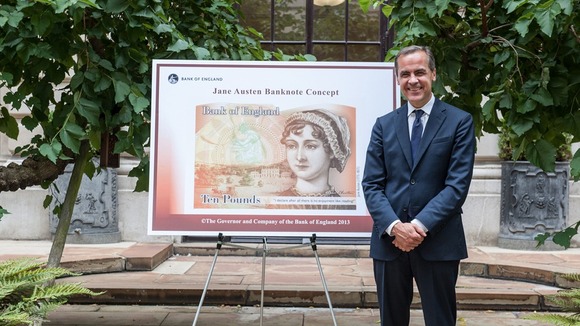 The Bank of England has announced today that is reviewing how it chooses the faces of its notes, given their responsibility as a public body to act within the spirit of equality.
Welcoming the decision, journalist Caroline Criado-Perez, who set up the online petition, said:
"To hear Jane Austen confirmed is fantastic, but to hear the process will be comprehensively reviewed is even better."
Read: Bank of England persuaded by online petition
The Bank said it wanted to reassure people that it was never its intention that none of the historic characters appearing on banknotes would be a woman. Explaining the reasons behind the review, Bank of England Governor Mark Carney said:
"We want people to have confidence in our commitment to diversity."