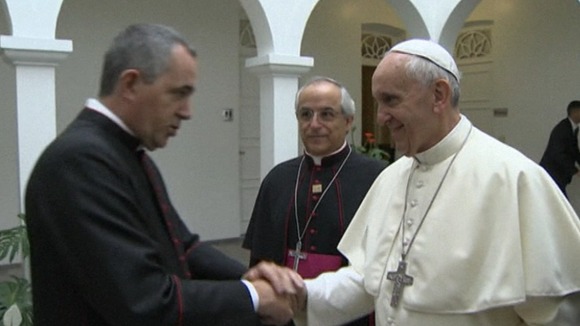 Pope Francis was taking a day off on Tuesday in Rio de Janeiro for rest and private meetings during his visit to Brazil.
The pontiff joined a private church service that was attended largely by Brazilian Catholic nuns and church officials.
Today the pontiff will fly over farmland and sugar cane fields to visit the mammoth basilica that holds the image of Brazil's patron saint, the dark-skinned Virgin of Aparecida.