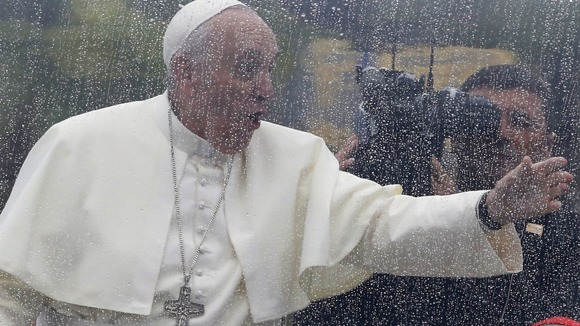 Pope Francis has arrived at a shrine in Brazil's Sao Paulo state to hold the first public Mass of his Latin America tour.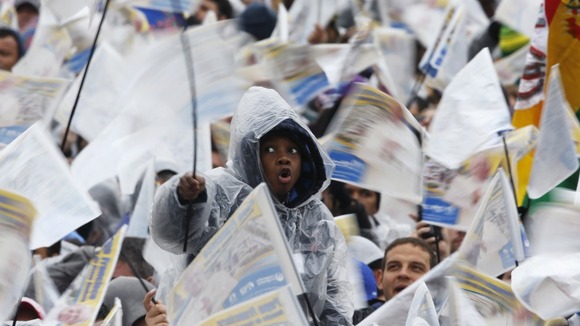 Thousands packed into the Basilica of the Shrine of Our Lady of Aparecida, whom Catholics venerate as the patroness of Brazil.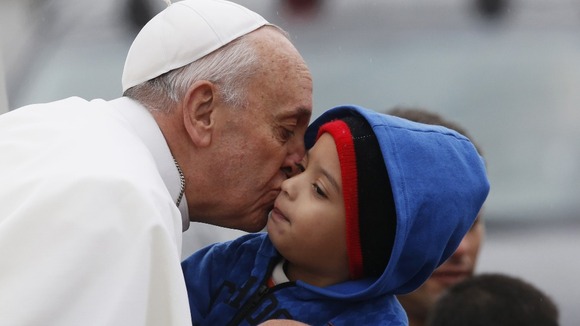 The pontiff, eager to appear more hands-on with the public than his predecessors, greeted a young member of the crowd with a kiss.
Read more: Security officials 'urged pontiff to use pope-mobile'