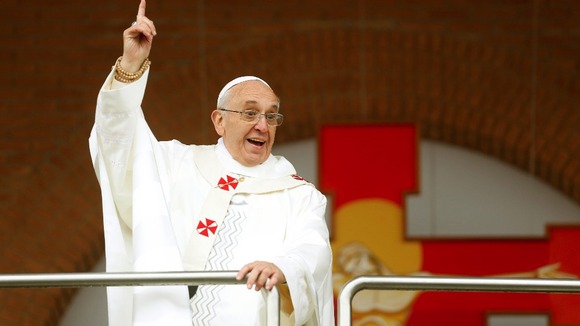 Despite the rain in Brazil the Catholic faithful once again turned out in droves for Pope Francis, who visited the town of Aparecida, to attend Mass at the Basilica which houses Brazil's patron saint, the dark-skinned Virgin of Aparecida.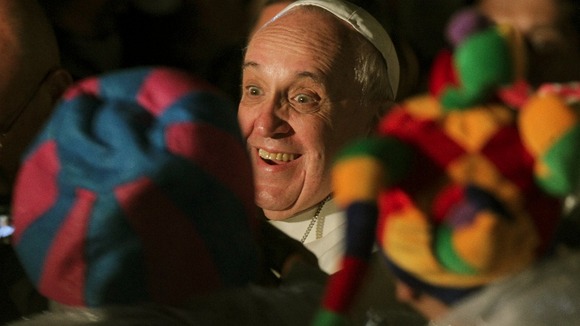 Thousands jammed themselves inside the church, while tens of thousands more stood in the rain outside and happily cheered the pope.
The pontiff also visited what he called a "shrine of human suffering" - a hospital in Rio that treats substance abusers.
Read more: Pope slams legalisation of drugs in war on narcotics