Pope Francis received a rapturous welcome as he visited one of Rio de Janeiro's shantytowns, or favelas, to bring a message of hope.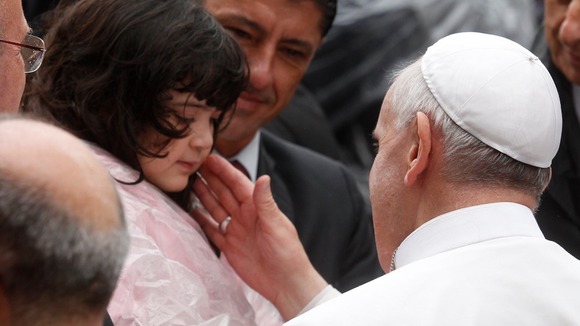 Despite heavy security and rain, Pope Francis waded into the cheering crowds, hugging and kissing residents, before blessing the altar of the church that serves the Varginha community.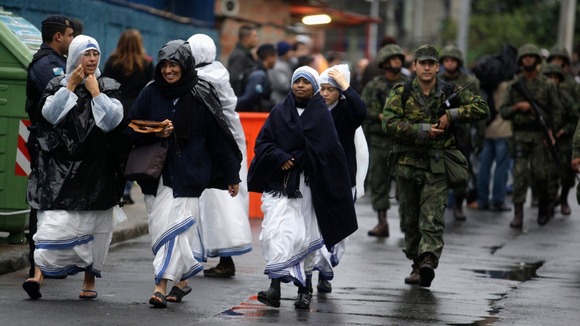 The Pope then prayed before a replica of Brazil's patron saint, the Virgin of Aparecida.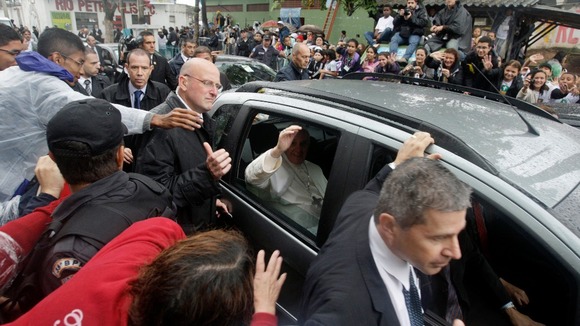 His open-air car was mobbed on a few occasions as he headed into the neighbourhood and as he left.