If it's possible to talk about a prime suspect in what is effectively a crime scene in Galicia, then it is the train driver Francisco Jose Garzon.
He has been officially accused of "a crime related to the accident", but his very public trial here in Spain is already under way.
Pictures have emerged today of him being led away from the wreckage after the crash. There is a great deal of focus on what he is said to have told his control room a few seconds earlier.
He's reported to have said: "I've messed up, I derailed, I want to die."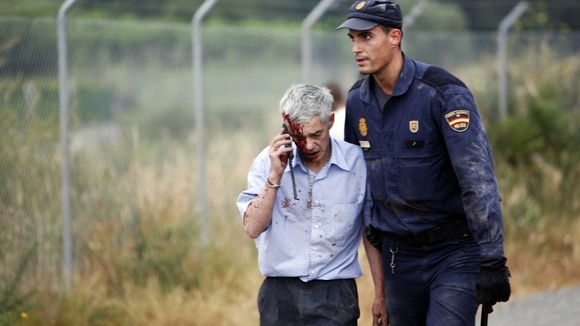 There's also focus on a photo posted on his Facebook page of a speedometer showing 200km/h, apparently with Garzon boasting about the kind of speeds he can achieve.
None of this adds up to a compelling case for guilt, but it does mean Garzon has many questions to answer.