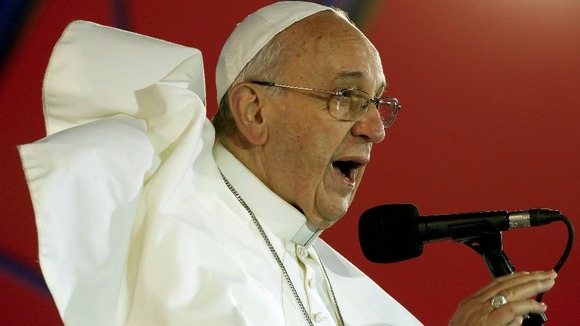 Pope Francis braved the elements to deliver a speech during the Catholic Church's World Day of Youth at Copacabana beach in Rio de Janeiro.
Pope Francis is on the fourth day of his week-long visit for World Youth Day which has seen regular downpours.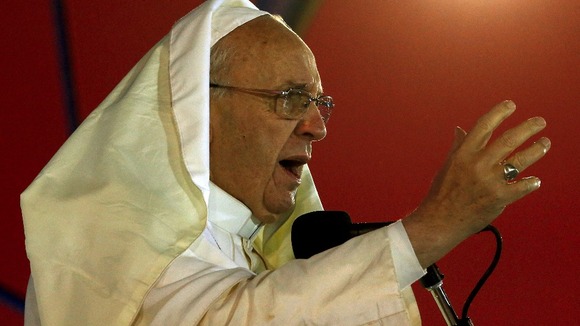 The non-stop rain forced the Vatican to relocate a Mass that Pope Francis will celebrate on Sunday from a rural countryside west of Rio de Janeiro to Copacabana beach when the fields turned to mud.
Read more: Huge crowds for Pope in Rio