Over 12,000 people have signed a petition calling for Twitter to have a "zero tolerance policy on abuse" and "to recognise its current reporting system is below required standards".
The petition was set up after feminist campaigner Caroline Criado-Perez was allegedly targeted with violent abuse and rape threats.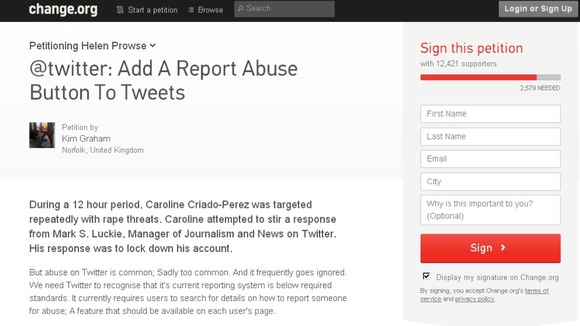 Criado-Perez successfully drove the campaign for women other than the Queen to feature on English banknotes.