Zimbabwe's President Robert Mugabe has warned his main rival Morgan Tsvangirai that he will be arrested if he claims victory before official results are announced in this week's elections
In his final campaign rally ahead of Wednesday's presidential and parliamentary polls, Mugabe said his ZANU-PF party was confident of victory.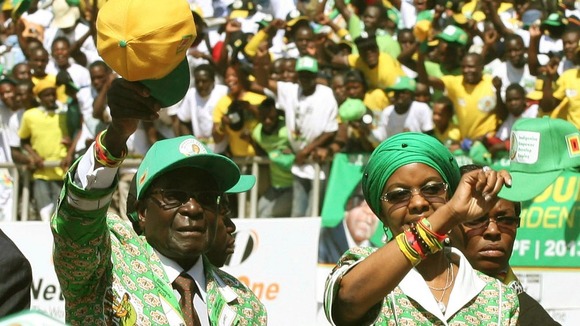 Meanwhile, Morgan Tsvangirai told his supporters that although ZANU-PF was trying to rig the elections, he expected an overwhelming victory and did not have to wait for the Zimbabwe Electoral Commission.
In 2008, the election commission announced presidential election results after five weeks, which showed Tsvangirai had beaten Mugabe but not by enough votes to avoid a run-off.