Pope Francis drew an estimated two million Catholic faithful to Rio's Copacabana Beach for the final evening of World Youth Day, hours after he chastised the Brazilian church for failing to stem the "exodus" of Catholics to evangelical congregations.
In the longest and most important speech of his four-month pontificate, Pope Francis said: "At times we lose people because they don't understand what we are saying, because we have forgotten the language of simplicity and import an intellectualism foreign to our people.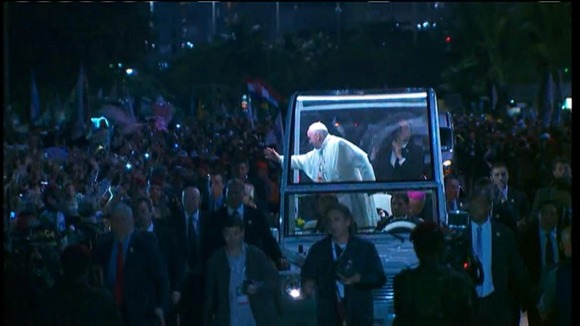 "Without the grammar of simplicity, the Church loses the very conditions which make it possible to fish for God in the deep waters of his mystery", he added.