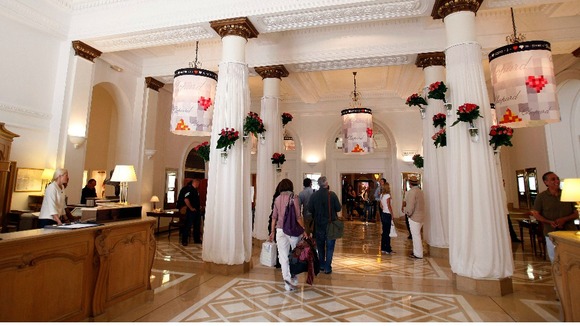 The Carlton Hotel, which has seen £34m worth of jewels stolen in broad daylight by an armed robber, earned its place in movie history for its association with jewellery theft.
The French Riviera resort provided the setting for Alfred Hitchcock's 1955 heist-thriller To Catch A Thief, which starred Cary Grant and Grace Kelly.
The Carlton built a close relationship with the film industry and now plays a central role in the annual Cannes Film Festival.