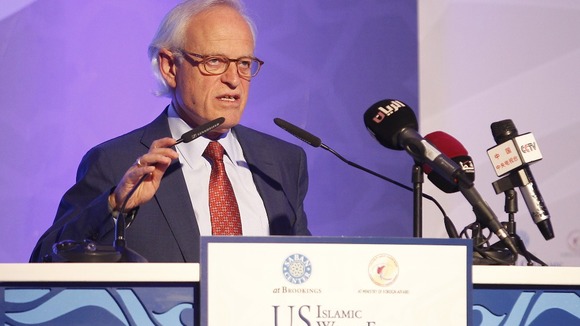 U.S. Secretary of State John Kerry has named former U.S. ambassador to Israel Martin Indyk as his main envoy in Israeli-Palestinian talks starting in Washington tonight.
Mr Indyk, 62, has served two terms as US ambassador to Israel from 1995 and 2000, and worked with Israeli prime ministers Yitzhak Rabin and Ehud Barak on the Oslo peace process.
The announcement follows Israel's approval of the release of more than 100 Palestinian prisoners.