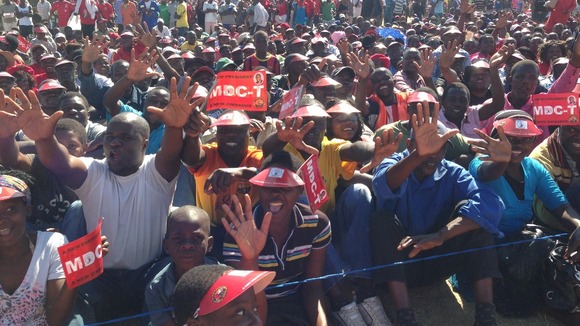 Supporters of Morgan Tsvangirai's party MDC-T have gathered in Harare ahead of Wednesday's elections to back the prime minister in his bid for the presidency.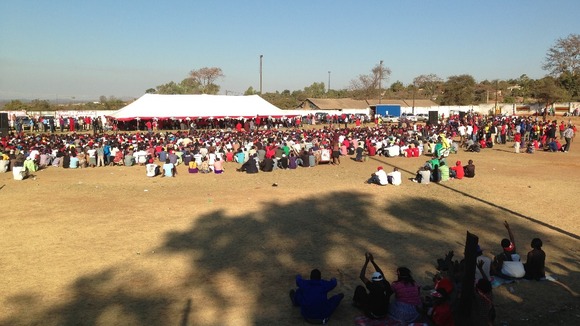 After four years in coalition with Robert Mugabe, Mr Tsvangirai says there is no basis for any government of national unity this time.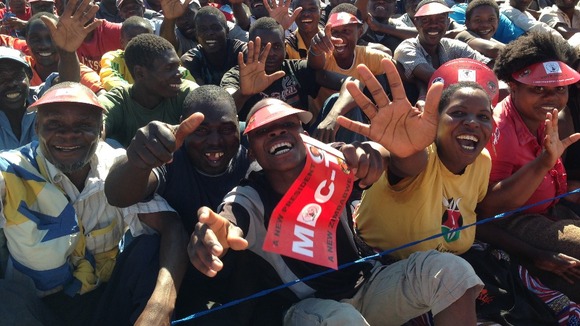 MDC-T supporters have faced intimidation by members of Mr Mugabe's ZANU-PF's youth wing in the run-up to elections, Mr Tsvangirai claims.
Read more: Robert Mugabe insists Zimbabwe's elections will be 'free and fair'