Bruce Willis wears dressing gown for interview
Bruce Willis has appeared to show again his disdain for interviews - this time by wearing a dressing gown while chatting to Daybreak's Kate Garraway.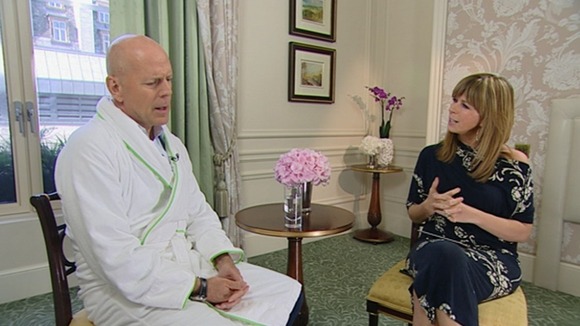 The movie star was talking ahead of the release of his latest film Red 2 and touched on topics including fatherhood and his 15-month-old daughter. Willis appeared to be fully dressed but opted to wear a dressing down over the top for the interview.
In recent years, the actor has gained a reputation for being one of the hardest people in Hollywood to interview.
Earlier this month, a video of a painful interview between Willis and a Magic FM reporter went viral. Willis made it obvious he didn't want to be there, telling the reporter: "I can barely keep my mind on this interview."