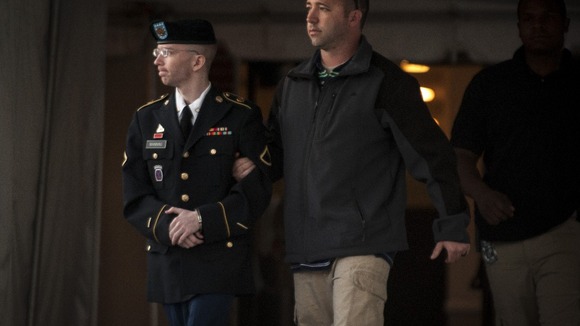 US soldier Bradley Manning has been acquitted of "aiding and abetting the enemy" for giving secrets to Wikileaks.
The 25-year-old has already pleaded guilty to 11 of the charges after militarty judge Colonel Denise Lind ruled that he could not argue he was acting in the public interest when he released information to WikiLeaks.
Colonel Lind had denied a request by Manning's attorneys to throw out the "aiding the enemy" charge, the most serious of the 21 counts against him.
Colonel Lind said that Manning's training as a low-level intelligence analyst would have taught him that publicly releasing secret information would pose a risk to U.S. national security.
Bradley Manning opted to have his case heard by a judge, rather than a panel of military jurors.