Two newspapers in the north have reacted angrily to the news that a Conservative peer said that countryside in the south should be sparred fracking in favour of areas in the "desolate" north.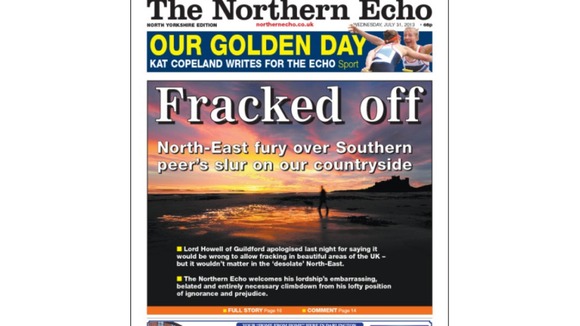 The Northern Echo said it "welcomes his lordship's embarrassing, belated and entirely necessary climbdown from his lofty position of ignorance and prejudice."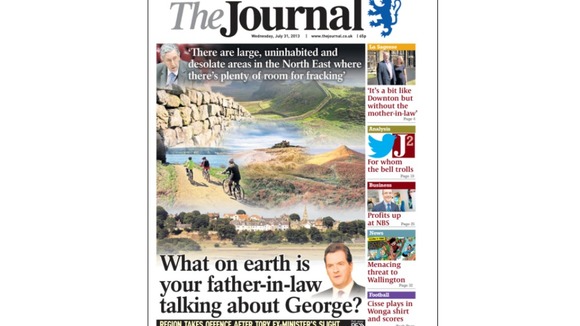 The Journal linked Lord Howell to his son-in-law the Chancellor George Osborne.