Police were called to a home in Redlands Way (marked 'A' below), Lambeth, in south London yesterday evening following reports that a women had been stabbed.
The 46-year-old victim was taken to hospital with multiple injuries, including stab wounds and remains in a critical condition.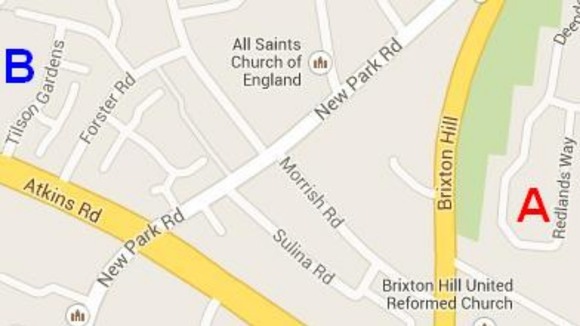 Thirty minutes later, at approximately 7.10pm, officers were then called by London Ambulance Service to a home in Tilson Gardens (marked 'B' above), Lambeth, following reports that two women had been attacked.
The 28-year-old victim was pronounced dead at the scene and the 17-year-old girl was taken to hospital.