US soldier Bradley Manning, charged with passing US government secrets to WikiLeaks, will learn his fate later this evening as the military judge hearing his court-martial is expected to announce her decision at 6.00pm BST.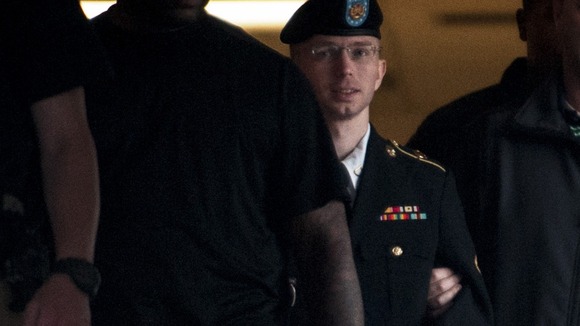 Manning faces 21 counts which include espionage, computer fraud, and theft. The most serious charge against him is 'aiding the enemy', which normally carries the death penalty, but could carry a possible life sentence in this case.
The 25-year-old has already pleaded guilty to 11 of the charges after presiding Judge Col Denise Lind ruled that he could not argue we was acting in the public interest when he released information to WikiLeaks.
Read: Judge accepts Manning's guilty pleas