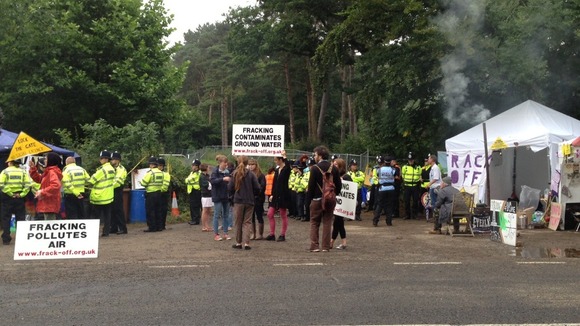 The plans for exploratory oil drilling around Balcombe in West Sussex have thrust the village into the national spotlight over the issue of fracking.
For the past week, large numbers of police have been deployed to ensure lorries carrying equipment into the testing site are unhindered by protesters.
Read: Conservative peer urges fracking in 'desolate' north
Campaigners who have turned up include Mick Jagger's ex-wife Bianca Jagger, former Page 3 model and ex-mayor Marina Pepper, and Natalie Hynde, daughter of the Kinks' Ray Davies and the Pretenders' Chrissie Hynde.
For ongoing coverage of the protests in Balcombe visit ITV News Meridian