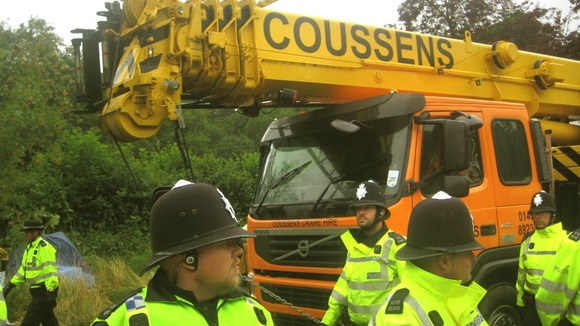 The boss of energy company Cuadrilla said it has "no intention of ruining the countryside and won't ruin the countryside" as anti-fracking protesters started a seventh day of action.
Francis Egan insisted hydraulic fracturing, or fracking, was safe and would not pose a threat to the public or people's drinking water.
He said "significant" amounts of oil and gas could be made available through fracking in the UK, but acknowledged his firm's activities had been delayed as a result of protests against its exploratory drilling activities in West Sussex.
The company's plan for Balcombe, which is at the centre of high-profile anti-fracking protests, was for exploratory oil drilling and not fracking, he said.