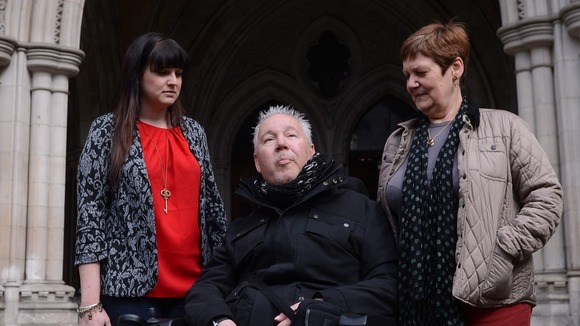 The family of late locked-in syndrome sufferer Tony Nicklinson and paralysed road accident victim Paul Lamb have lost their right-to-die challenges at the Court of Appeal in London.
Three judges rejected the Nicklinson and Lamb cases, but in a majority ruling the court allowed an appeal by a locked-in syndrome sufferer known as "Martin".
He had sought clarification of Director of Public Prosecution guidance relating to the position of health professionals in assisted suicide cases.