Paralysed road accident victim Paul Lamb, 57, from Leeds, will hear a decision on his appeal today after he won the right to join the litigation to continue the battle started by right-to-die campaigner Tony Nicklinson.
Mr Lamb is immobile except for limited movement in his right hand and has been in significant pain since the 1990 tragedy.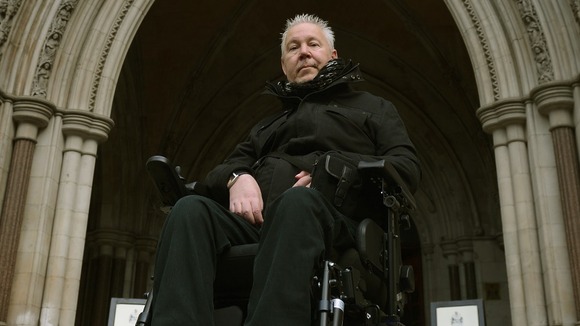 He wants a doctor to help him die in a dignified way, preferably by a lethal injection, with his family around him in his own home.
The former builder and father of two says he feels worn out and fed up of going through the motions of life rather than living it.
Mr Lamb is hoping to win the same declarations originally sought by Mr Nicklinson.