Ariel Castro has spoken to the court ahead of his sentencing for 937 charges related to the kidnap of three women for over a decade in his home.
Castro told the court: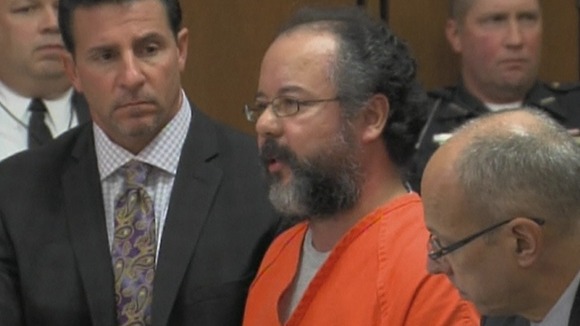 "I stated before that I was a victim of sex when I was a child. This led me into viewing pornography for my whole life...These people are trying to paint me as a monster and I'm not a monster, I'm sick. My sexual problems have been so bad on my mind, I'm impulsive."
"I believe I am a victim to porn."